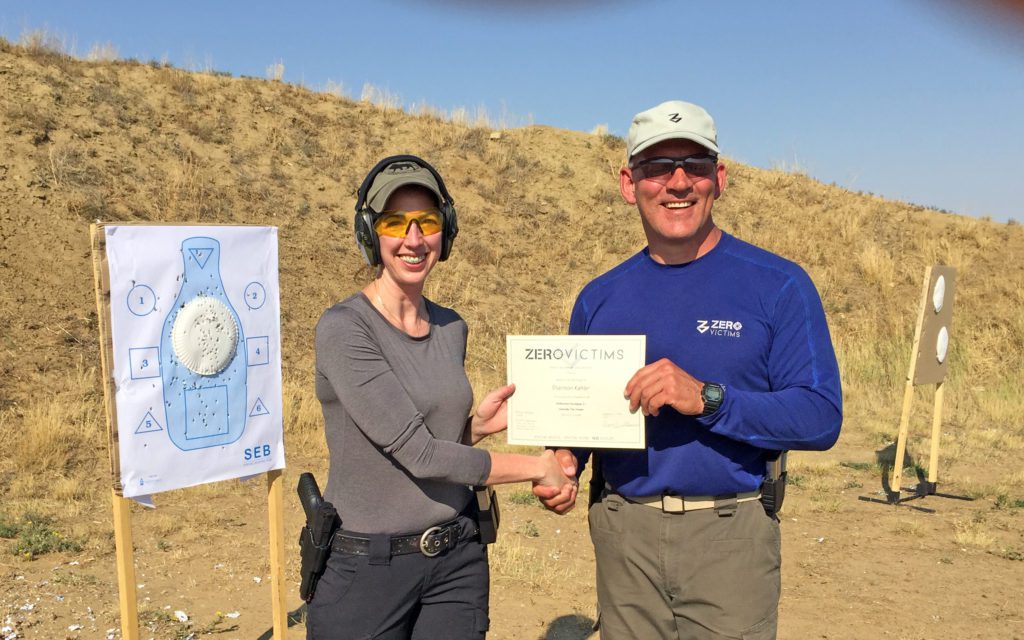 After several scary experiences in my life, I decided I needed a handgun for protection.  However, I was extremely intimidated handling and firing my gun.  After taking Frank's classes, I now handle my pistol with skill and confidence. That confidence has followed me off the gun range and into my personal life as well.
Frank is by far the best instructor out there.  Frank not only comes with the knowledge, skill and experience of a Navy SEAL, he personally brings a kind and patient teaching style that assures even the most inexperienced student.  Even students who already have previous gun experience will learn new skills. Classes are small and designed for individual attention balanced with group exercises.  Safety is always of the utmost importance.
I recommend completing Basic Handgun and Defensive Handgun 1 and 2 at the very least. These classes will give you the knowledge every handgun owner should have.  I cannot recommend Zero-Victims and Frank Odermann enough.  If you are going to take a course, take it from the best.  Thanks for making me brave, Frank!