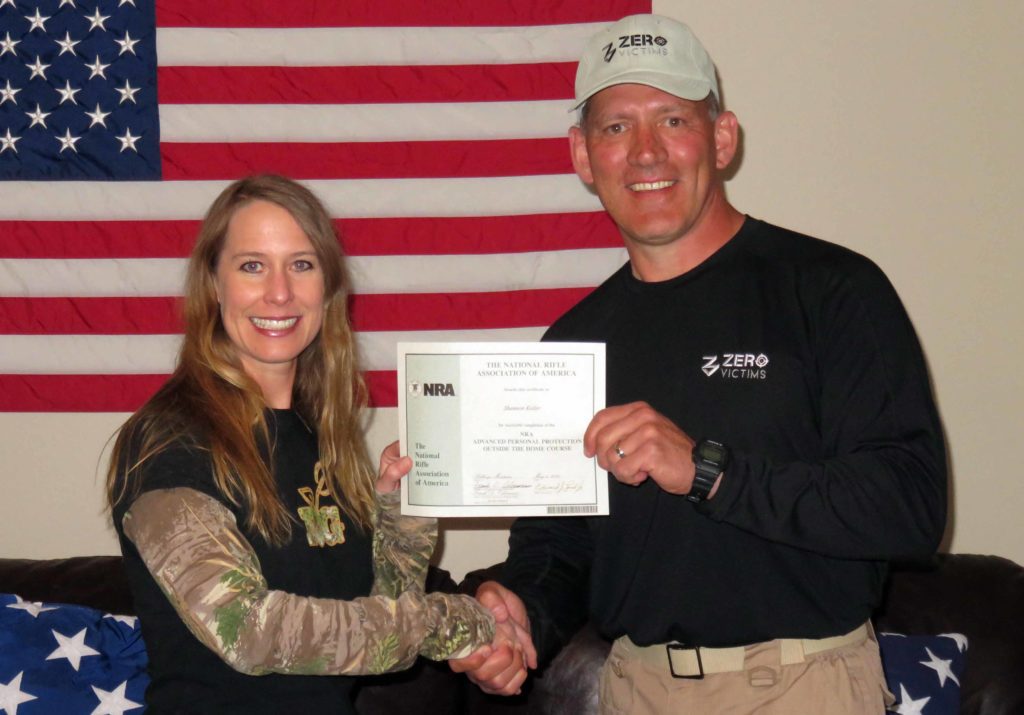 My father and I took Basic Pistol,  Defensive Handgun-1 In The Home, and Defensive Handgun-2 Outside the Home.  After each course, we walked away feeling much more aware, confident, and prepared than ever before.  I want to thank you, Frank, for giving us this opportunity to take this Series of Gun Courses.
I was a little nervous at first, as I was very inexperienced.
Safety is Franks #1 priority and he teaches in a way that surpasses all others, in a way that everyone understands and feels comfortable; by having a relaxed and friendly manner.  I am comfortable handling a firearm because of the way he teaches in his classes. The hands on training on the range was outstanding.  He took time for one on one training with me to help me overcome a bad habit that I had formed.
It was such a positive experience for me that it will last a lifetime!  It was an honor getting to learn from the best!  I am ever so grateful to have been fortunate enough to take all of these courses and highly recommend them to everyone!
Thank you also for making the Certification special, for giving us all a graduation ceremony, taking pictures and making the experience even more of a memorable one, capturing it with photos.  It was a Fun learning experience that gives us all lifesaving skills and knowledge.
I shall Never Give Up because of you and your training.  Thank you a million times over, Frank!  It was such an honor!